Banking and Financial Services

Students develop knowledge and skills in the economical, financial, technological, international, social, and ethical aspects of banking to become competent consumers, employees, and entrepreneurs. Students incorporate a broad base of knowledge that includes the operations, sales, and management of banking institutions to gain a complete understanding of how banks and financial systems function within society.

This course is not just about banking. It is about how the business of money affects your daily life. Want a car? Going to college? Buying a home? Want a job? You, yourself will be part of the money business. Did you know your ability to get a job might be dependent on your personal credit score or a nation's monetary policy? Everything in this course affects you directly and every day. Learn how to use it to your advantage.
Grading Policies
Daily work, quizzes, One-day Projects – 60%
Tests, and Multiple-day Projects – 40%
Total – 100%
*Please check the assignment page to see what you have missed due to a class absence and/or see me upon your return to school.
*One day late = 85, Two days late = 70, anything later is a zero
*Make-Up Work: One day absent = one day grace to complete assignments.*Cheating will result in a zero. The first offense will result in parent contact and the opportunity to complete an alternate assignment for a maximum grade of 60. You will also receive a referral which will go on your permanent record.
​
5760 Banking and Financial Services- ½ Credit
​​
Powered by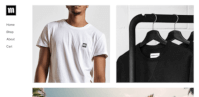 Create your own unique website with customizable templates.